Order today? We juice tonight. Out to your door tomorrow.
Energy ⇡

Raw buckweat and eucalyptus honey, sourced directly from the beekeeper. Ranks highest of all honey types in antioxidants and nutritional value.

Immunity ✳︎

A shot a day keeps the bad stuff away. Clear sinuses and boost immunity.

Cold pressed ginger, lemon and turmeric.

Balance ☯︎

8 of the world's most powerful superfoods, in one packet.

Snap the ayurvedic herbal remedy in your favorite coffè or tea.
join the 500,000+ people who've leveled up their ritual ★★★★★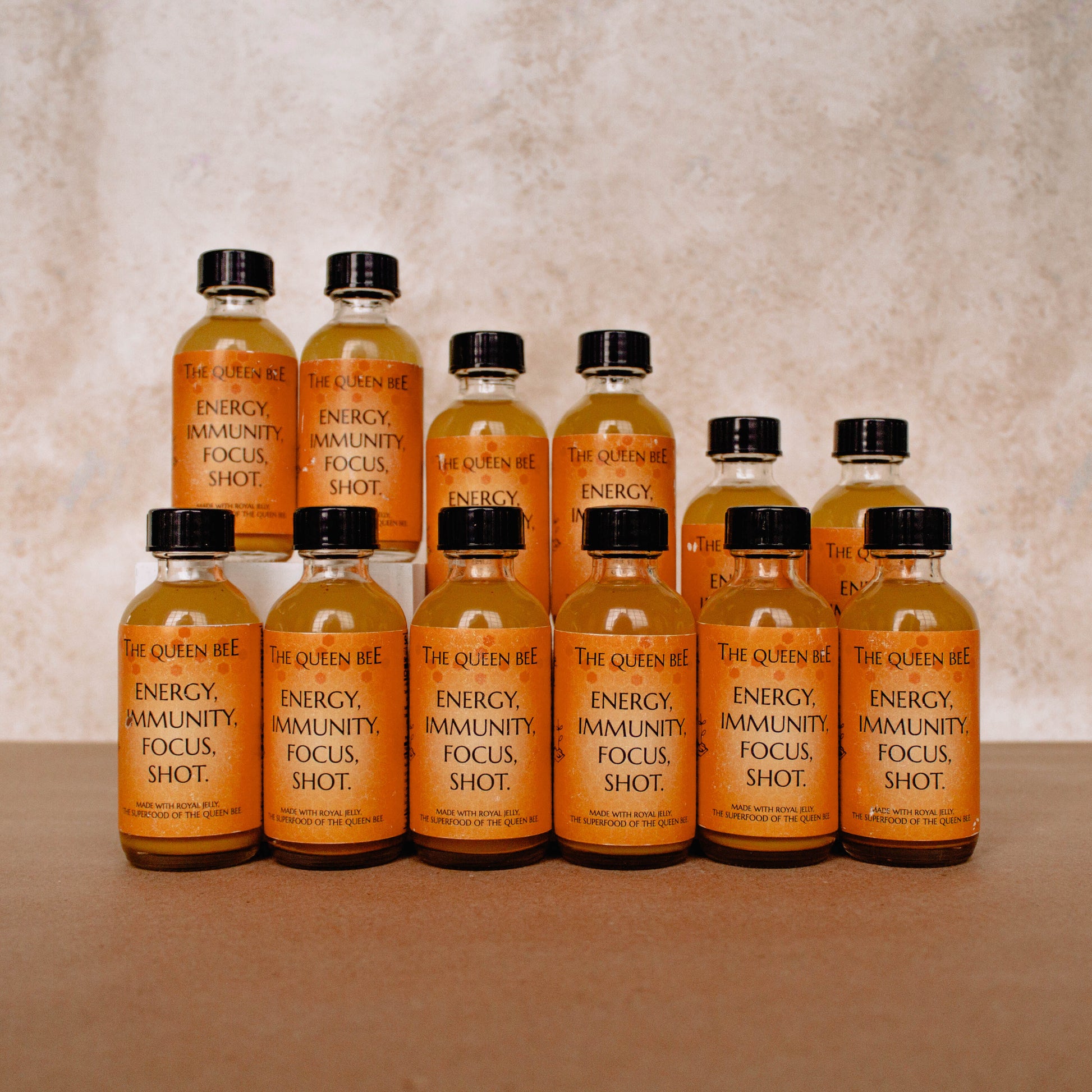 Queen Bee - DAILY Cold Pressed Ayurvedic Wellness Shots
Regular price
Sale price
$27.00 USD
Unit price
per
Sale
Sold out
Share
View full details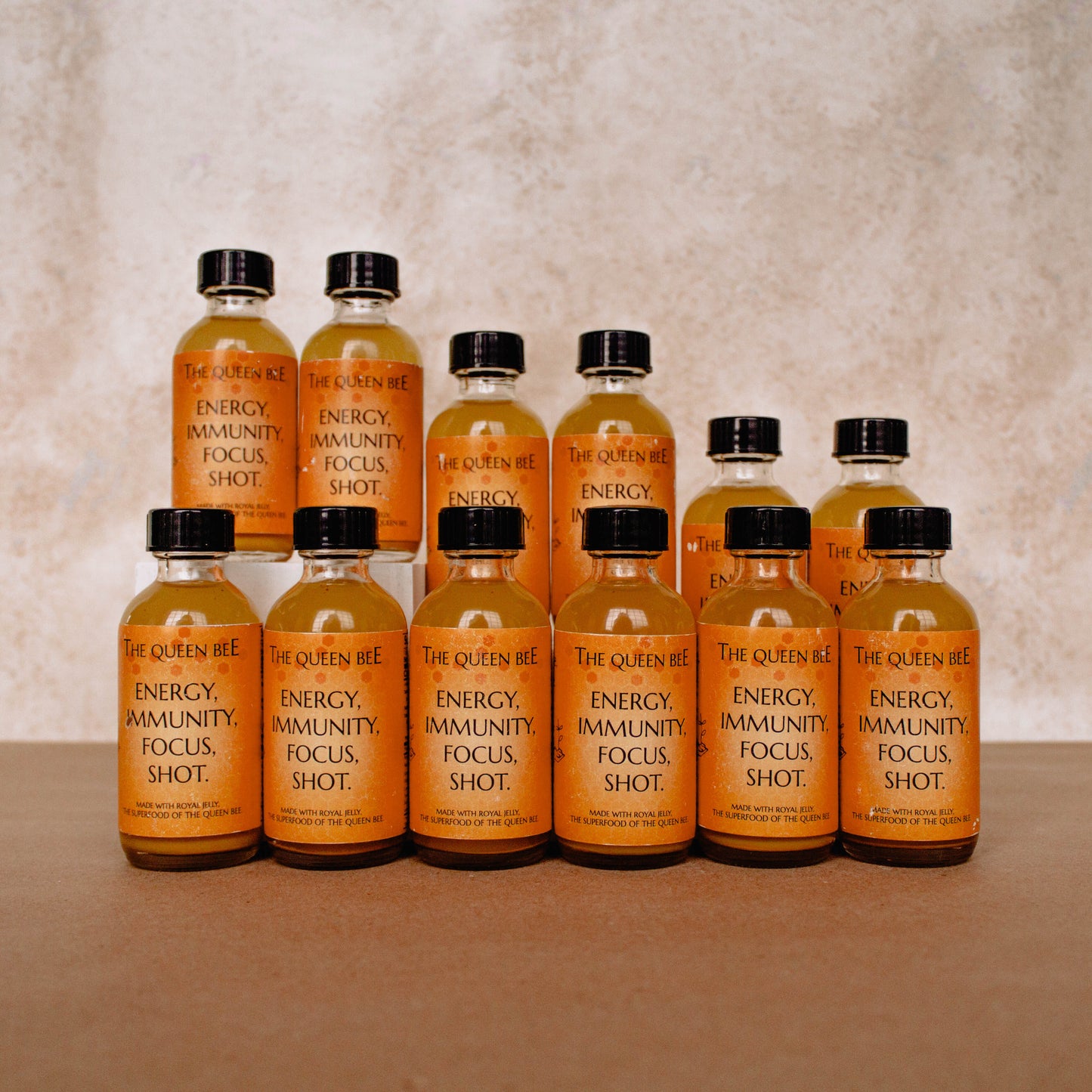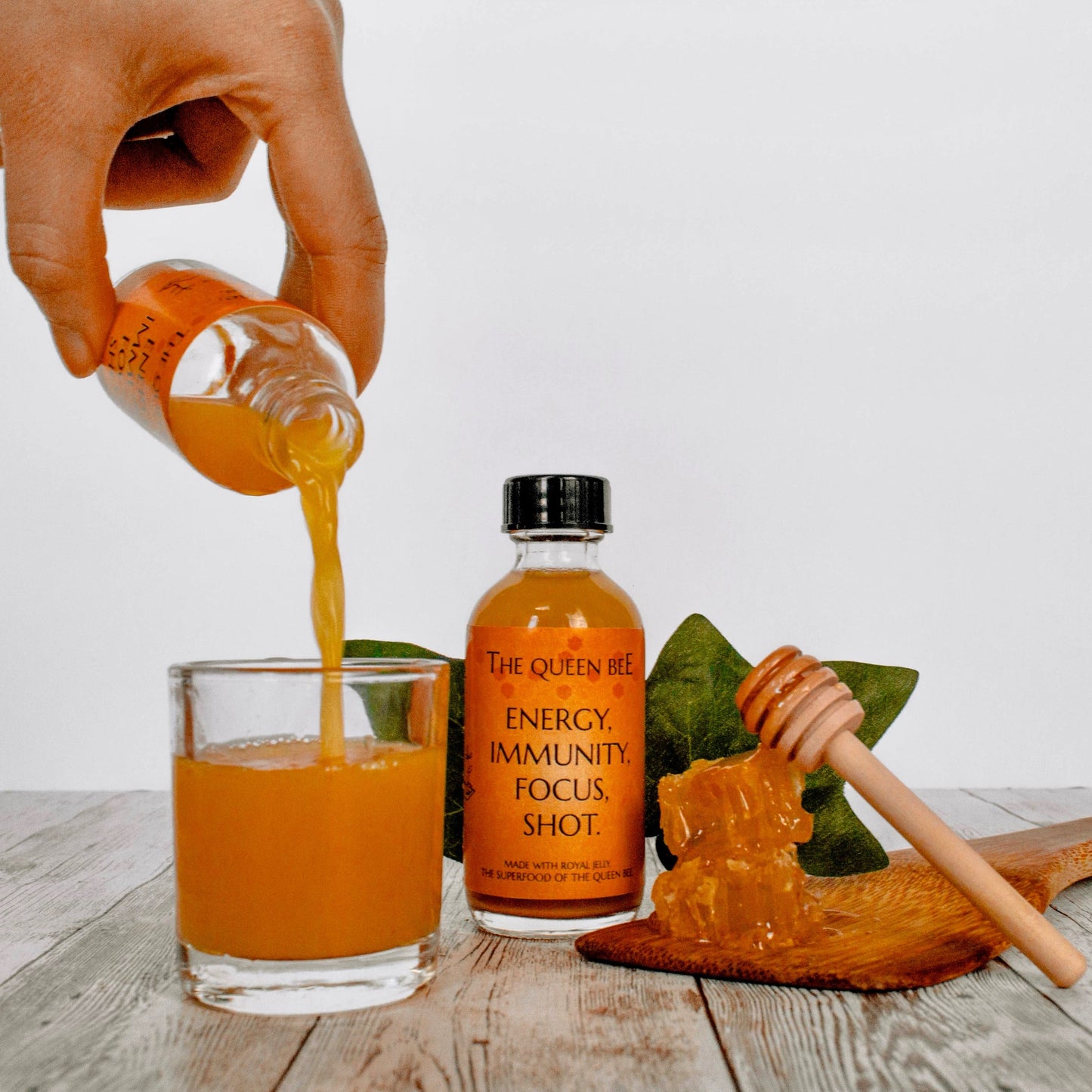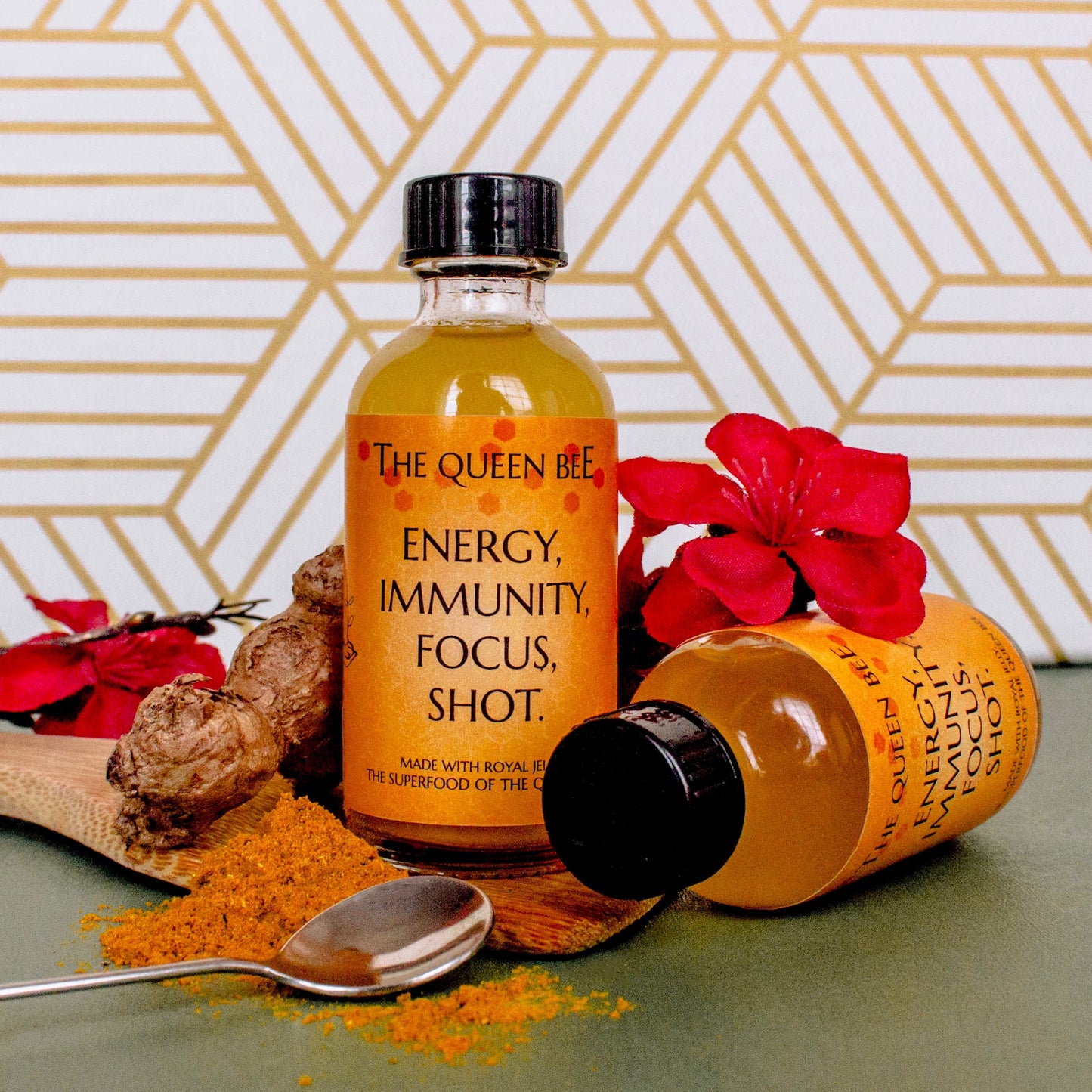 Peruvian Ginger

Sourced the highest quality ginger directly from farmers in South America, rich in antioxidants and anti-inflammatory properties. The ginger is pressed right at our manufacturing site the day of your order.

Raw and Unfiltered Honey

We source honey that is highest in nutritional value directly from local beekeeepers making sure it is raw, pure, and untouched straight from the hive.

Turmeric

From the remote rolling hills of Vietnam and India, this high-grade Ayurvedic herb protects the human body from free radical damage and aids in reducing inflamation in joints.

Lisbon Lemons

A high source of Vitamin C, our Floridan Lemons are squeezed fresh at our manufacturing site less than a week before your order making sure it retains 96% of it's nutritional value when at your door steps.

Royal Jelly

Royal jelly is a substance fed to only the Queen Bee of the hive, and is a high source of protein and nutrients. It's been shown to improve hormonal balance and brain health due to rare beneficial compounds, like 10-HDA. This substance is most widely used to improve cognition.

Cayenne Pepper

Helps improve digestive health and relieves migranes by increasing blood circulation.